Our mission is to develop, produce and deliver products and services which consistently meet our customers needs. KJV Alloy Conductors (P) Ltd. is committed to a quality system of continuous improvement for use in the manufacturing of
Aluminium wire products (99.85%, EC 1350/1370 Grade/Alloy/Al59/ T4/De-oxi Aluminium Wire Rod, Al59 Alloy Conductor, AAC Conductor, ACSR Conductor, AAAC Conductor,ACAR Conductor, AACSR Conductor, Bare & Insulated Aluminium Wire & Strip, Aerial Bunched Cable).
Proud to be part of biggest Tax reform in Indian History. Click Below To Download GST Details -
An overview of current London Metal Exchange prices of Aluminium in usd/mt. The graph will also give short term trend of the prices for aluminium metal.
Export House Certificate - Recognition for Our Export Achievements.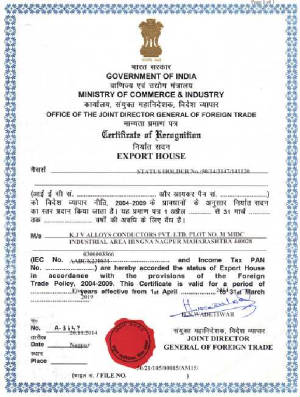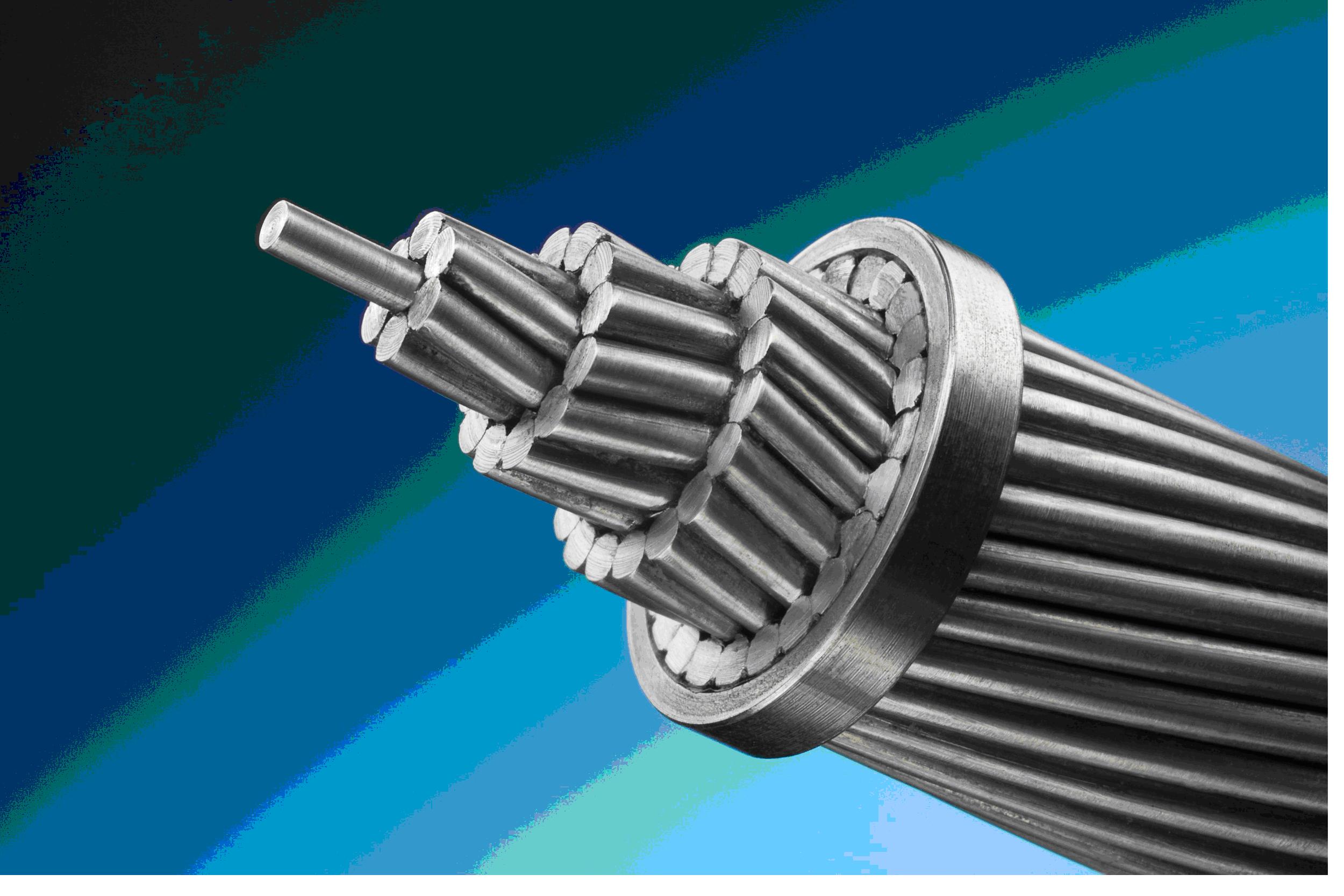 We have started Manufacturing Distribution and Power Transformers upto 10 MVA (BEE star rated/BIS certified) since 2015 in our sister concern JDS Transformer Ind P Ltd. Please click on the link (Photo) below for further details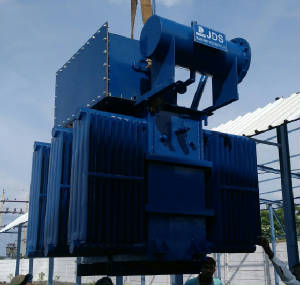 COMPANY PROFILE
We started our operations with manufacturing
AAC (All Aluminium Conductor), ACSR (Aluminium Conductor Steel Reinforced), Bare Aluminum Wire & Strips, Bare Aluminum Alloy Wire
, in the
year 1989
.
Subsequently we included
AAAC (All Aluminium Alloy Conductor) & Paper Covered (Insulated) Wire & Strips
to our product mix. Recently we have started manufacturing
Al 59 Alloy Wire Rod and Conductor
as well
For the last three decades, we have been manufacturing these conductors (AAC - All Aluminium Conductor, ACSR - Aluminium Conductor Steel Reinforced AAAC - All Aluminium Alloy Conductor, ABC - Aerial Bunched Cable) for Distribution & Transmission power lines. We have supplied our products to
major Electricity Boards and Turnkey Contractors
of India
as well as overseas. Our products covers entire Range of voltage & transmission lines suitable
upto 765kV
. We have also successfully exported our products under stiff global competition. In total we have
manufacturing units at, Nagpur (Maharashtra) & Boregaon (65kms from Nagpur, in MP) with the annual production capacity of 24000MT PA
.
We started our MP unit in year 2009 where we have started backward integration operations by manufacturing of
Aluminium and its Alloys Wire rod
of different Sizes
(6.5/7.6/9.5/12.6mm)
from Ingots (Primary Producers) by installing Rolling Mill of capacity of
24000MT PA
. Currently we are supplying Wire rods to major cable and conductor manufacturers and steel plants. We are also supplying high purity wire rod upto 99.9% aluminium content.